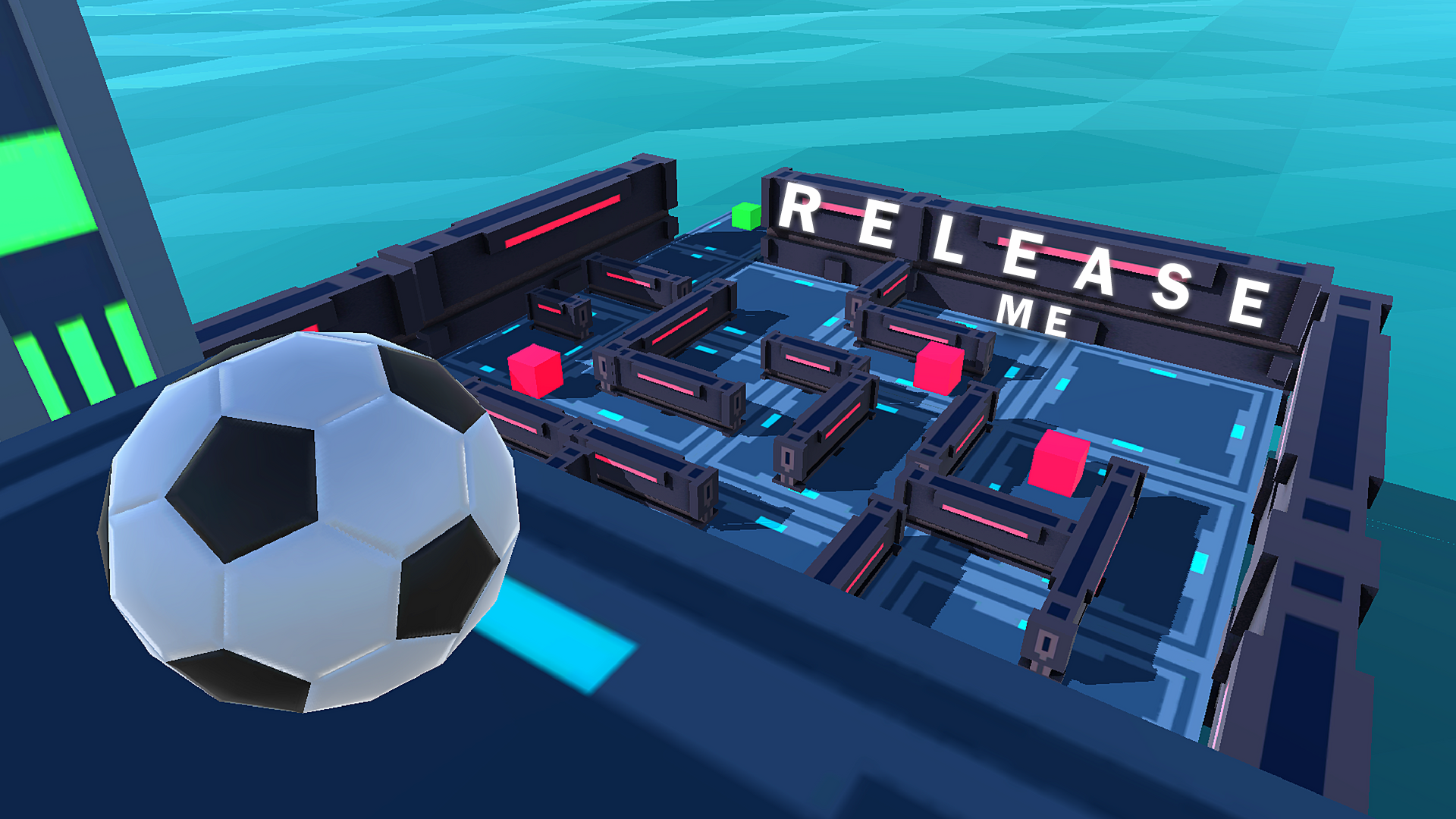 Release Me
A downloadable game for Android
Introduction:
In Release Me, you will control our round hero (a simple football really) and try to release the locked power cube(which is just a green colored cube) in a variety of stage settings and under a limited time.
Along the way, you will encounter various enemies(which are actually moving cubes) and tread along treacherous paths and moving obstacles which will kill you in an instant hit. You can collect tokens to increase score and a freeze cube to freeze all the enemies for a limited time(handy, isn't it), and a key to unlock the cage(very important, can't win without it), and release as well as eventually collect the power cube to win the levels.
Features:
• Fluid, graceful and exhilarating physics-based game play.
• 22 addictive stages
• Enemy with plain as well as erratic movements
• Easy to learn, difficult to master.
• Collect tokens in hard to reach places.
• One Touch Death
• Camera which follows the player
• Map View of the whole stage
• Countdown timer for each stage.
• Beautifully minimalist visual design
Gameplay:
The simple objective is for the player to reach and collect the locked power cube. The question that whether you will reach it or not is the million dollar question. You can play and find out.
The game is physics based and controlling the main player can be done either using the phone tilt(default control) or a virtual joystick, which provides an On-Screen GUI for controlling the player. Player can access the whole map using Stage View Button at the top, or can zoom in/out from the player to have a grasp of the surroundings. Enemies are mainly pattern based and some follow straightforward movements or very erratic movements which I am sure, you won't find in any other game.
Final Words:
If you like precision control and enjoy reading enemy pattern or simply like tilting your phone for no reason whatsoever(just kidding), you will find a blast playing this game.
The game is a bit tough, but once you get the feel, and conquer the stages, the level of satisfaction is unmatched.
So enjoy!! And don't forget to leave a feedback, its very important for a developer, for continuously improving the game and giving the players a treat. Each feedback matters. Cheers!!
Install instructions
Dowload the apk file on your Android mobile and when prompted for install, click on Install. The games runs on Android phones with Google Play Store installed.
Also available on